AiM Work Management System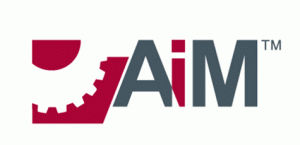 What is AiM?
AiM, "Intelligence within Asset Management", is a computerized work management system produced by Asset Works. This product is used by Facilities Services primarily for work requests and work orders. The AiM system allows business entities to maintain building, property, maintenance and mechanical asset data.
The work management system consists of a "Customer Service" module used to collect requests for repairs and maintenance tasks, directly from customers via a Customer Request web page. The Customer Request web page is used to capture customer requests for problems to be reported, or work to be completed within the AiM application.
Whether you deal with the assets themselves or the staffing and workflows around them, the AiM work management system provides technology that is user friendly in addition to improving efficiency and productivity.
Facilities Services Contact Information
Main Campus
Facilities Service Center
945 East 14th Street, Eppes 3
Greenville, NC 27858
252-328-6776
252-328-6877 fax
Health Sciences Campus
Facilities Services Administrative Office
Steam Plant, Health Sciences Campus
Greenville, NC 27858
252-744-2251
252-744-3218 fax