Staff
Chad Carwein, Sustainability Manager
Since starting in March of 2016 as the first Sustainability Manager for East Carolina University, Chad has worked with students, staff and faculty to improve campus sustainability.  Beyond campus, he has also worked with various community groups to build partnerships and improve environmental stewardship within the City of Greenville and surrounding areas of Pitt County. Prior to his time with ECU, Chad was the Sustainability Program Specialist for UNC Greensboro for two and a half years.  In 2009, he received his Bachelor of Arts (BA) in Psychology with a Spanish Minor from the University of Kentucky, where he also interned with the Lexington-Fayette Urban County Government's Department of Environmental Quality.  In 2012, he earned dual Masters Degrees in Public Affairs (MPA) and Environmental Science (MSES) with concentrations in Sustainability, Environmental Policy, and Natural Resource Management from Indiana University's School of Public and Environmental Affairs (SPEA).  Last but not least, as someone who loves nature (or any excuse to be outdoors) and is a transplant from the flat and land-locked state of Indiana, Chad feels very fortunate to have the opportunity to live and work in North Carolina.  In his own words, "Who doesn't love having both the mountains and the coast within a short drive?"  Contact Chad via email to carweinc15@ecu.edu or phone at 252-744-4190.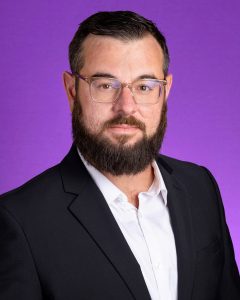 Sammy Snead, Energy Manager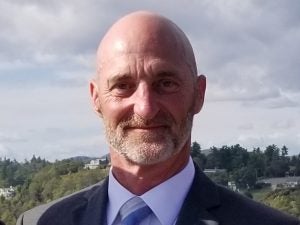 As the University Energy Manager of East Carolina University it is my responsibility to track the universities energy use and find ways to reduce it. I consider myself an expert in this position as my training and education started at a young age. I have heard "Close the door, we can't cool the neighborhood!",  "Turn the lights off, you are wasting money!", "You are letting the heat out, close the door!", You are using too much hot water!"… Most of us heard the same things growing up so saving energy should be easy. As a father and grandfather I am motivated to do my part in leaving as good an Earth as I can for my children and grandchildren. I have lived in Eastern North Carolina my entire life with the exception of my time as a US Marine.  I started with ECU in 2005 as a Controls Technician which allowed me to work with many of the systems that use a majority of the energy at ECU. I hope to use my experiences to help ECU reach energy goals which will help us pass on an Earth that we can be proud of.  Contact Sammy via email to sneads@ecu.edu or phone at 252-744-1627.
Kim Fox, Sustainability Outreach Specialist
I'm very excited to get to work here at ECU as the new Sustainability Outreach Specialist! My main goal is to help with sustainability programs and to help get the word out about the wonderful work we're doing. If you have any new ideas for sustainability activities or want to connect with clubs, faculty, or staff and need a helping hand, I'm here for you.
I've been passionate about outdoors and nature for as long as I can remember, always playing in the woods as a kid and going hiking whenever I got the chance. In 2016, I took this hobby to a new level and spent just over 5 months hiking the Appalachian Trail. Spending time in nature has always given me a peace of mind and I am very passionate about preserving the nature I love for future generations to enjoy.
I also love reading everything from non-fiction to fantasy and science fiction and enjoy chatting about books. When you see me around, let me know what you've been reading!  Contact Kim via email at foxki23@ecu.edu or phone at 252-328-6652.


Griffin Avin, Chief Sustainability Officer